Practice Director
Dr. Atul
He graduated from Veterinary College in 1991. After two years of working in the industry he decided to return to university to study management. Two years later he returned to the veterinary profession along with his skills in management. In 2006 Dr. AtuL joined Eglinton-Hwy 10 Veterinary Clinic and has been working for 6 years and in the year 2012 December he started his practice Brampton Georgetown Animal Hospital (BGAH) at the North West corner of Brampton and South East corner of Georgetown.
In his spare time he loves to read, surf and search new information and articles online for advancement in the veterinary profession. He insists that every patient should get the most advanced treatment available. Dr. Atul loves Yoga and meditates every morning. He enjoys reading world history, politics and interacting with friends. To get relaxed he loves to play math games with his son Jay and making Chai tea for his wife Sangita.
---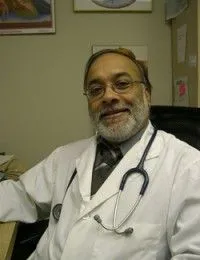 Veterinarian
Dr. Davinder
A graduate from veterinary school in 1984, Dr. Davinder Jassal obtained a Master's Degree from the Ontario Veterinary College in 1988. After a three year service at the Hospital for Sick Children, in 1992 he returned to his private practice. Dr. Jassal also worked in a veterinary emergency clinic in Toronto. Soon after, in 1993, he established his practice in the heart of Mississauga near Square One Mall area. Dr. Jassal enjoys working with animals. He is dedicated to modern veterinary medicine by keeping up to date with continued education. His special interests are medicine, surgery and dentistry. Dr. Jassal is married to Mrs. Raj Ravi. They have two sons Bicky and Harmy, a dog named Lucky and Bambi, the cat. He enjoys using his knowledge and experience to care for all the clients and patients.
---
Vet Tech (RVT)
Emily
Emily graduated from the Veterinary Technician program at Sheridan College in 2013 and received her RVT status after completing the National Exam in August of the same year. After starting off as a volunteer at our sister clinic in Mississauga, she continued with us at BGAH in May 2013 and has been here ever since. In her spare time, Emily enjoys reading and watching Horror movies. Though she doesn't have any pets of her own, she has a soft spot for our clinic cat Rambo (can see him in picture, obstructing Emily's view in monitor), and you can often find him taking a nap on Emily's shoulders.
---
Veterinary Assistant / Groomer
Pam
When Pam graduated from the Bryson Academy over 12 years ago, she started her own mobile grooming business. Her passion for animals led her to Central America where she opened a grooming salon and an animal shelter. Three years ago when Pam returned to Canada, she strenghthen our team at BGAH as a groomer and later on be part of integral staff team as a vet-Assistant. Her Cheerfulness and love for her passion is what keeps her work and every groom as a meticulous precise job, makes our client happy.
---

Veterinary Assistant
Noor
Hello everyone, my name is
Noor
and I am a team member at the Brampton Georgetown Animal hospital since June of 2015. I love being able to work with the animals here and being able to learn something new with every case. I have always been interested in veterinarian medicine, as my biggest aspiration has always been to be a vet. I am currently an undergraduate student in the University of Guelph and I am studying animal biology. When I am not at the clinic or at school, you find me spending time with my family, including my two sweet weimaraners, Sasha and Duke.